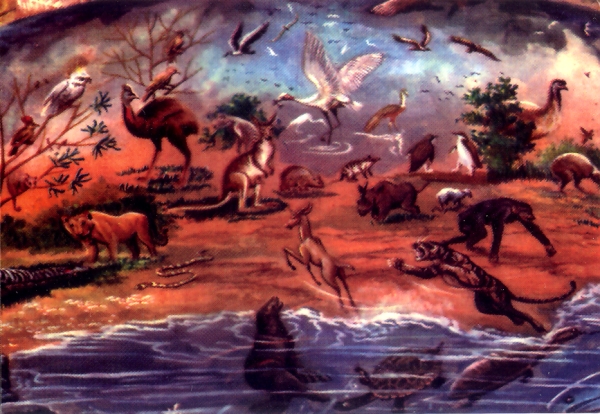 I've posted a
Coil
track before but, since they're practically the only band who have never been off the stereo over the last 17 years or so, I figured I must love them enough to keep wanting to share their unique spin on music. The thing I most love about Coil (well, other than ever time I hear their music I imagine small little goblins in Jesters hats dancing a la King Kurt in the middle of a Medieval Nightclub) is that, however far away from the b(eaten) track they go they remain resoundly
musical
. The tunes can be hard to spot sometimes but they are always there, barely liminal but creeping around the edges of town, like a character in a
Thomas Ligotti
short story...
You should check Thomas out BTW...his prose style is a little hard to get into but the end results of most of his stories is that you end up feeling, well, a little soiled.
In a good way.
Certainly, he's one of the only genuinely scary horror / fantasy writers out there... you sort of feel he
believes
...
Anyway, some Coil tracks for your amusement:
Ostia
from Horse Rotovator.
This is their death album: full of spectral beauty, descending string sections, angelic moaning and Mexican horns. Imagine
Malcom Lowry's 'Under the Volcano'
set to music.
Love's Secret Domain
from Love's Secret Domain.
This is their disco party album, though it's the kind of party where you'd expect to talk to an ecstacy-bubbling William Blake while watching a montage of Nic Roeg films (Performance, Walkabout, Eureka etc) and trying to breakdance with an extra leg.
This isn't my favourite track on the album but it's the most obviously song-like and structured.
Groovy.
Who by Fire
from Horse Rotavator.
The Leonard Cohen song as he intended it to be. There's something slightly aw(e)ful about the way the lyrics are slurred along with the music but it works better than anyone could've hoped. One of my favourite ever cover versions, ranking with Destiny's Child's re-working of the theme from The Muppets, Elbow's version of Destiny's Child's Indepependent Woman, the Dead Kennedy's version of Viva Las Vegas, The Orb's cover/rewrite of Throbbing Gristle's Weeping and William Shatner doing anything (but especially Rocket Man)