But if the urge to pick up a Black & Decker is really starting to get to you...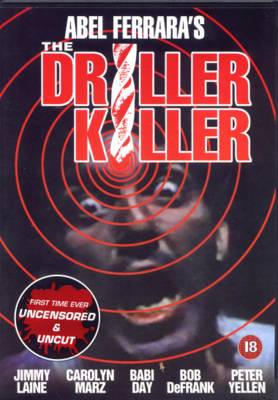 Then I suggest you check out the
International Trepanation Advocacy Group
: not just another Boring Website, this is a one-stop skullduggery shop. Everything you need to (safely) drill a hole in your head; they've got their own surgeons, testimonials 'n' stuff. The graphics are nicely creepy (what's with that 'blinking eye' logo, huh? How very Discordian...): they've even got a CGI'd trepanation tool as a pointer. Guh-guh-
groovy
.
But if you want all the benefits of trepanation without the discomfort (or vice versa, depending on your temperament), then may I suggest you play "
Sun Blindness Music
" by
John Cale
very,
very
loudly on headphones?
As for that bad-tempered Pre-New Wave group in
Driller-Killer
who wore vests, braces and plastic glasses, and who looked like an early template for Devo: I wonder what ever became of them?