While browsing at
Totally Fuzzy
, I suddenly had an epiphany of sorts. Concerning Bauhaus. No, don't laugh.
That
Bauhaus.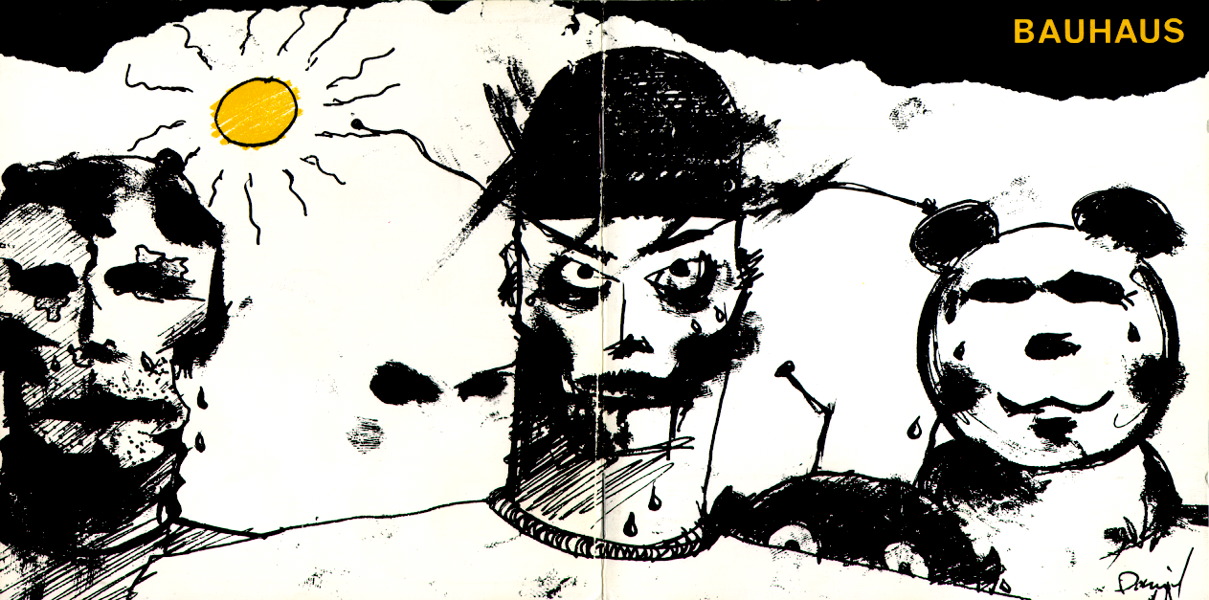 They may have been responsible for all those dire Batcave bands with their ozone destroying hair-care and painted on kohl bruises but listening to 'Bela Lugosi's Dead' (available at the Totally Fuzzy link above) made me think: weren't they actually, gulp, quite
good
?
I was listening to the 1979-1983 compilation album and I started to think that maybe history has been a little unfair on the Bauhaus boys; Peter Murphy was a bit of a dick perhaps but his partnership with Daniel Ash seems to me in the same league as Morrisey and Marr, Jagger and Richards, Brown and Squires etc etc. The ego and the artist. The showman and the floppy-fringed geekboy who knew a good tune when he heard it. How come no one ever mentions Ash and Murphy in the same way? Is it just because they came from Northampton? Some postcode snobbery that's lost on me? They must have argued like horses, dug their cuban heels in, probably thrashed each other senseless with ash-black bracken...jumped through all the superstar/genius hoops. So why does everyone still laugh at them? Are there no revivals in the air?
Where's Richard Kelly when you need him? I mean,
Tears for Fears
? How about some no hope Andy-Capp impersonator singing a slow-mo cover of 'Stigmata Martyr' for the Donnie Darko sequel? Or 'Terror Couple Kills Colonel?' Or 'Largartija Nick'?
Daniel Ash, in particular, has been much undervalued in purely musical terms (ironically,in hair terms he has been much over-valued); his guitar work was at least as intricate and revolutionary as Johnny Marr and when you dig deep beyond Murphy's frantic clowning you find some excellently produced studio tricks and turns: drums sounding like bones, guitars fuzzed away into Levene-like glitter and lash.
If Bela Lugosi isn't enough for you then try out this rarity from an Italian Promo book 7":
spirit in the sky
Not their finest moment perhaps but I'm just gonna dig out those pointy little boots of mine...